Sign up
Last Updated on: 19 Sep, 2023
Sign up to Meson
INFO
Meson guarantees publishers full transparency, control, and neutrality.
Go to Sign up page on the Meson website.
Provide your name, email, and account password.
Click

Sign up

and you will receive a confirmation email in your inbox.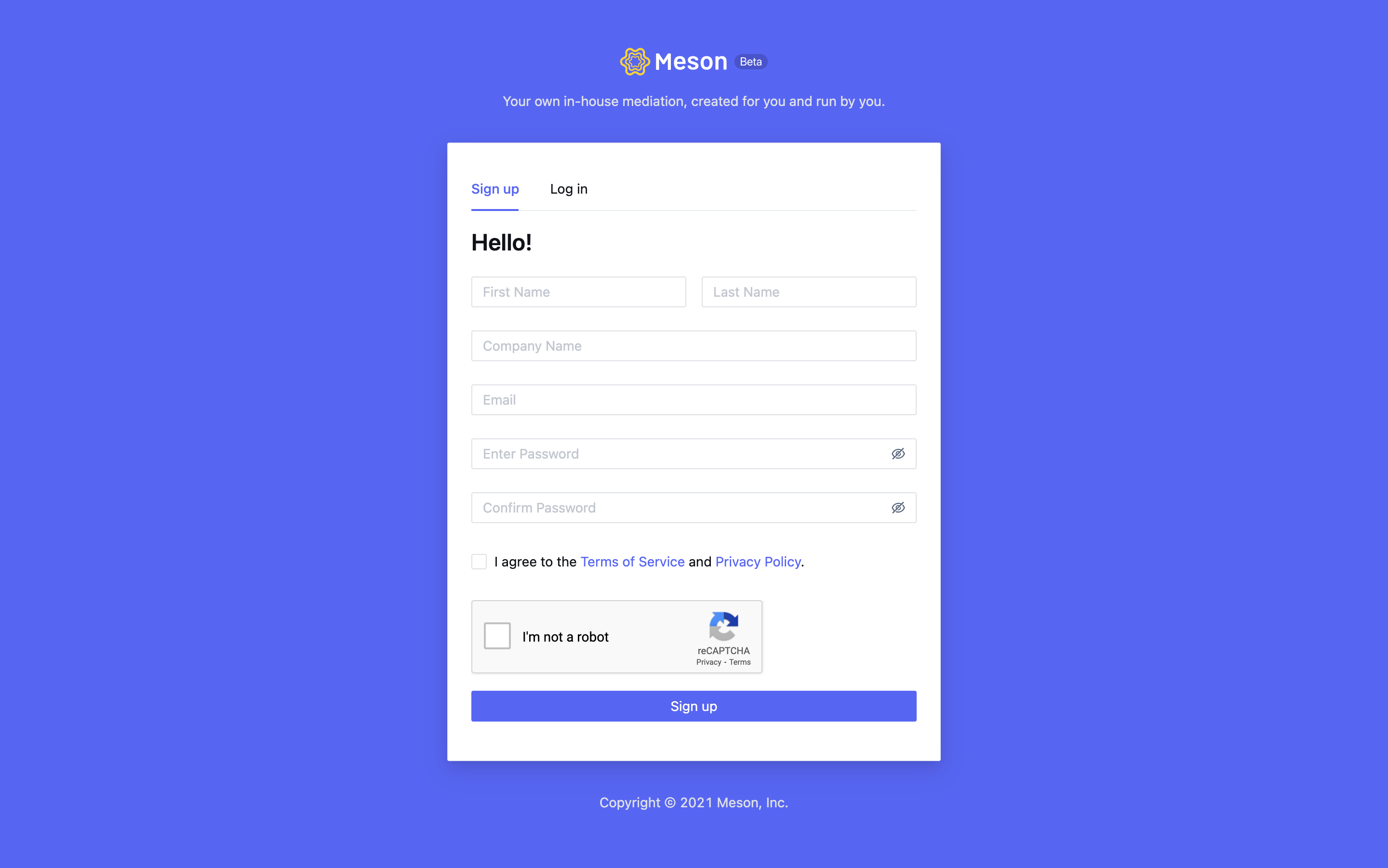 Confirm your Meson account
To complete the signup process, click on the link in the confirmation email and verify your account.
WHAT'S NEXT?
Next, let's set up your account.